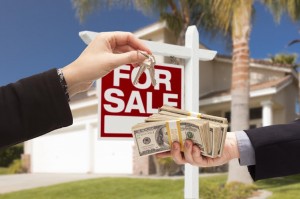 If youíre living in an older property then you are sitting on a home that a potential buyer can really fall in love with. All you need is a little elbow grease and you can really make your older property shine in a way that newer homes simply cannot. Some potential buyers really appreciate the vintage look, so while you make some necessary repairs keep in mind the charm of your property.
Honor your structure.
If youíre considering making some repairs on your home before you sell it you should keep in mind that some potential buyers are looking for the original structures. Try focusing on restorative work rather than replacements. Keeping the original molding on your walls or the original brick can really interest some potential buyers. Focus your energies on really showing off what makes your home special so you can sell your house quick. This is not to say that updates arenít a good idea. Updating certain features or replacing pieces that absolutely cannot be restored is all perfectly acceptable. However, if there are original beams or other original features you may want to consider keeping them intact. They will make your home unique.
Close the gap so that you can sell your house fast.
When you sell your home you will be setting a sticker price. That price will become inaccurate for the potential buyer if there are hidden repairs that still need to take place. So, you can close that gap by just making the necessary repairs. Seeing a potentially problematic pipe or faulty electrical wiring might cause a potential buyer to back out even if the repair wouldnít cost an astronomical amount. Each repair you make in preparation of selling the house will make it more attractive to potential buyers, and thatís what itís all about. Sell your house smart so you can sell your house fast.
Ready to sell your older home?
At The Team Edge, weíre dedicated to providing you with the best possible home-selling experience in the fine state of Maryland. Call our 24/7 hotline today at 443-840-7100 or fill out our quick and easy†online application†to get started on selling your Baltimore property immediately. No matter how your property looks, The Team Edge is here with a fair price and fast service.
Call or†contact us online†to experience The Team Edge Difference today.
You can also follow The Team Edge on†Facebook,†Twitter,†Google+, and†LinkedIn†today!
Tags: Older home, sell your house fast, Team Edge