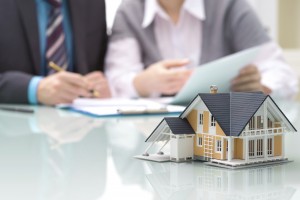 If youíre trying to sell your house, but canít, there are a lot of potential problems that can be driving buyers away.
House Isnít Up to Date
Home decorating features that were once popular can come back to bite you in the butt when youíre trying to sell your home. If you have wood paneling, bold paint colors, or wallpaper borders on your walls it can turn away buyers who cantí see past the tacky out of date walls. Gold plating, colored porcelain, and pink tile make buyers cringe at your bathroom. For fixtures, the older commercial style fluorescent lights can really turn off a buyer, as can out of date appliances with out of date finishing. And forget selling your house if you have worn and cracked laminate countertops.
Your House Isnít Clean
Even more then having some home dťcor fashion faux-pas, a house that isnít clean can turn away any potential buyers.† All of your house should be cleaned for home viewings, your floors, walls, cabinets, everything should be spotless. And not only should your house look clean, it should also smell clean. The smell of pets, cigarettes, and strong cooking odors, besides baking can upset sensitive buyers and distract them from the quality of your home.
Your House has been Condemned or Has Health Department Violations
Could you imagine wanting to buy a house that was condemned or had health department violations? Then why would normal buyers want to buy your house if it had the same problems?
If Youíre in Bankruptcy, Foreclosure, or have a Lien on your House
Financial troubles can make selling your house difficult. Your bank might not be willing to let you sell your house in a short sale if the price wonít cover the cost of the house. Or if youíre near to foreclosure, or have a lien on your home it can be difficult to negotiate its sale, or hire a realtor.
If Youíre Finding it Hard to Sell your Home Call The Team Edge
If you canít sell your home due to the above problems of it being out of date, messy, in violation of code, or because youíre suffering from financial trouble The Team Edge can help! The Team Edge will buy your house regardless of the condition, and are dedicated to giving you a fast, fair off on your house.
At The Team Edge, weíre dedicated to providing you with the best possible home-selling experience in the fine state of Maryland. Call our 24/7 hotline today at 443-840-7100 or fill out our quick and easy online application to get started on selling your Maryland estate property immediately. No matter the state of the estate, The Team Edge is here with a fair price and fast service.
Call or contact us online to experience The Team Edge Difference today.
You can also follow The Team Edge on Facebook, Twitter, Google+, and LinkedIn today!
Tags: hard to sell homes, sell real estate in Maryland, sell your home fast