Are you looking to sell your Baltimore property quickly? Perhaps an unexpected job opportunity in another city arose, or maybe your tenants have vacated your rental unexpectedly? You need money fast but you're wary of predatory real-estate companies that prey on property owners in need, offering far less than your property is worth. Don't settle for less, call The Team Edge.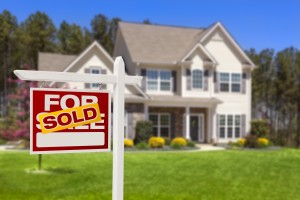 Creative Real Estate Solutions
The Team Edge is a real estate company based out of Baltimore, Maryland that specializes in finding creative solutions to real estate problems that other companies refuse to deal with. We buy houses in virtually any condition, quickly, and always offer a fair price. The Team Edge has access to uniquely constructed, certified funds that enable us to buy property quickly.
Fair Negotiations
At The Team Edge we believe in conducting negotiations in a fair and equitable manner. We're not here to make big bucks upselling every property, we strive to make a little on each purchase by conducting business in a friendly and fast manner, and offering you a good price for your Baltimore property. To back this up, there are no fees or commissions involved in any of the purchases we make, just quality service and fair payment.
We Buy Houses in Any Condition
It doesn't matter if your Baltimore property  is vacant, occupied, without equity, in dire need of repairs, or under a tax lien. The Team Edge will buy almost any kind of property, in any physical and financial conditions. The Team Edge can take over all existing property payments, lease purchase, or deliver an all-cash payment fast!
Call The Team Edge Today
At The Team Edge, we're dedicated to providing you with the best possible home-selling experience in Baltimore or anywhere else. Call our 24/7 hotline today at 443-840-7100 or fill out our quick and easy online application to get started on selling your Baltimore property immediately. No matter how your property looks, The Team Edge is here with a fair price and fast service.
Call or contact us online to experience The Team Edge Difference today.
You can also follow The Team Edge on Facebook, Twitter, Google+, and LinkedIn today!
Tags: Baltimore, property, real estate, sell real estate in Maryland, sell your home fast