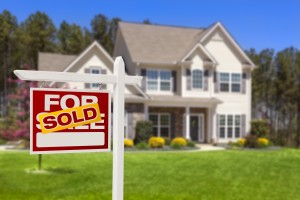 Have you recently received an estate from the passing of a loved one, but canít afford to keep it? Do you need to sell it as is as soon as possible? Or maybe youíve gotten a job in another city or state and need to sell your Maryland house, as is, ASAP? We can help. The Team Edge will buy your house, as is, ASAP and give you a fair price for it.
We Can Buy Your House As Is
When we say weíll buy your house as is, we mean it. The Team Edge will buy property from any area, in any condition, or price range. You donít need to clean it up, renovate, or remodel. Is the house hopelessly out of date and damaged? The Team Edge will buy it. The Team Edge will even buy homes closed by the health department, and homes condemned to demolition.
We Can Buy ASAP with No Fuss
In the past, when people have come to The Team Edge to sell their Maryland house, The Team Edge was able to purchase the house same day. Our ultimate goal is a fair price for both parties, and if we look at your home and you donít like our offer you are under no obligation to take it. But if you need to sell your Maryland House ASAP, weíre the best place to do it. Because we donít deal with slow moving banks, we can purchase a property in as little as day, though more often it takes 10-20 business days.
We Can Save you Money
We believe in making a deal thatís fair to both parties and thatís what we negotiate towards. We will give you a fair price for your house. No need for an agent means you donít need to pay a 6% commission. The Team Edge will also cover your closing costs. The price we agree to pay you is how much you will receive.
Call The Team Edge Today
If youíre looking to sell your Maryland house, as is, ASAP call The Team Edge.† At The Team Edge, weíre dedicated to providing you with the best possible home-selling experience in the fine state of Maryland. Call our 24/7 hotline today at 443-840-7100 or fill out our quick and easy online application to get started on selling your Baltimore property immediately. No matter how your property looks, The Team Edge is here with a fair price and fast service.
Call or contact us online to experience The Team Edge Difference today.
You can also follow The Team Edge on Facebook, Twitter, Google+, and LinkedIn today!
Tags: sell my house as is, sell my house ASAP, sell your house as is, Sell your house ASAP