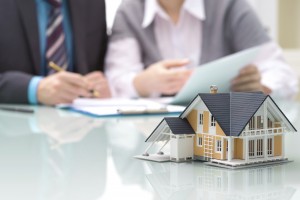 Selling a home in Maryland can often prove to be a stressful experience. Unexpected problems can jump out of the woodwork faster than you can address them and unexperienced homeowners can often wind up confused and bleeding money. Hiring a great realtor or realty company can help, but itís still important for those looking to sell their home to be aware of the major obstacles that theyíll face when looking to sell a home in Maryland. The Team Edge is here with a few challenges you will most likely face when selling a home.
A Crowded Market
Todayís economy is saturated with homeowners looking to sell and while this can vary by area, chances are youíll be entering an already bustling real estate market. Overcrowded selling markets mean that buyers are likely to be much choosier in what they select, and that other sellers will be even more competitive in attempting to get buyerís attention, forcing you to lower your asking price. Find out what the market in your area is like before listing your property for sale.
Repairs
Before putting your Maryland home up for sale, itís important to spend the time and money on fixing up your house so that itís presentable to buyers. That means replacing stained carpet, repainting old walls, and tidying up. Make sure any major repairs are taken care of before showing your house.
Finding the Right Asking Price
Setting the right price for your home requires thorough research of your local real-estate market, and an accurate assessment of your homeís strengths and weaknesses. Itís important to find a price that accurately reflects your homeís worth and is still competitive with the surrounding market. Buyers will outright ignore homes with unrealistically high asking prices and may suspect something is wrong if the house is priced much lower than similar ones.
The Team Edge Can Help
The Team Edge is a group of Maryland-based real estate professionals that handle home buying and selling across the country. Our team of real estate professionals have access to the knowledge and funds to buy any property, in any price range, in any condition. We can make selling your home easy and fast with a guaranteed price that can be delivered in a lump sum payment.
Call 443.840.7100 or†contact us online†to experience The Team Edge Difference today.
You can also follow The Team Edge on†Facebook,†Twitter,†Google+, and†LinkedIn†today!
Tags: real estate, real estate experts, real estate tips, sell Maryland home quickly, sell real estate in Maryland