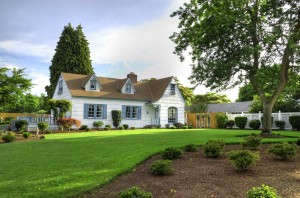 As sales of existing homes continue to climb, alongside the value of the real estate market in general, homeowners are becoming increasingly confident that the recovery from the devastating real estate crash of a few years ago is almost complete. With this return to form, remodeling is making a comeback in a huge way, and for a good reason: Returns on investment in home remodeling is growing every year. For 2 consecutive years Remodeling Magazine's study on 35 home improvement projects found all of them returning a larger sum in resale than during the previous year. The Team Edge is here with a few tips on selecting the right home remodeling project for you.
Most Popular & Valuable
The most widely adopted home improvement project features in the study, which also had one of the largest returns on investment, was the steel door entryway. This home improvement is a solid choice for anyone looking to quickly raise their Maryland property's curb appeal, with a typical steel door entryway recouping roughly 97% of the investment cost upon resale.
The Runner-Up
The home remodeling project that came in just behind the steel door entryway in terms of return on investment was installing a wooden deck. Improving Maryland homes by adding wooden decks has become popular because of the cost-efficiency in terms of the price-per-useable-square-foot of living space. Wooden decks, on average, brought back 87% of their cost when reselling.
The Big Picture
As part of a larger trend, this is comforting news. The real-estate market is growing and homeowners can be more confident in getting back investments they've made on improving their Maryland home, especially if  they pay careful attention to  the remodeling projects they choose to undertake.
Reselling Your Home?
If you're looking to resell your home and need a team of real estate professionals who are guaranteed to buy your property at a price that offers great returns on any home improvements you've made, call The Team Edge today. Our dedicated group of realtors has access to specialized funds enabling them to by virtually any property, at a fair price, quickly.
Call 443.840.7100 or contact us online to experience The Team Edge Difference today.
You can also follow The Team Edge on Facebook, Twitter, Google+, and LinkedIn today!
Tags: best home renovations, Maryland, remodel, remodeling, tips for home renovations