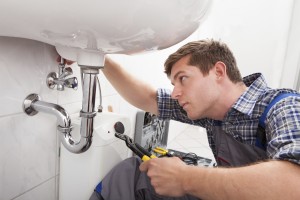 When youíre preparing your home to sell bathroom remodeling is one of the best ways to make sure you get a return on your investment. Homes in the Baltimore area with a remodeled bathroom often sell with an added value greater then the cost invested in the bathroom remodeling.
Do some Research
When ever you sell your home itís important to do some research, this is especially true if youíre planning on doing some remodeling.† Check out the bathrooms of other homes for sale in your neighborhood, if you canít find anything, check comparable home values in similar neighborhoods. Find out how many bathrooms these other homes have, and how nice they are. It might end up that youíre making a new half-bath or full bathroom rather then remodeling an old bathroom. This research can also give you an idea of the current trends in your neighborhood; you may follow those, or go down a slightly different path in your own remodel giving home buyers a different more memorable option (the trick is making sure your bathroomís remembered for good reasons).
Clean-up and Rearrange
Before you spend any money on bathroom remodeling clean up your bathrooms, this might seem self evident, but it can really help give you perspective and formulate a plan before you commit to anything.† Empty your medicine cabinets, the spot under the sink, and any attached linen closets. Keep your cleaning products, and anything you absolutely need, throw everything else out. Then get to work cleaning what can be cleaned.† Clean your floor, your vanity, your toilet, and your bath. After youíre done cleaning put your cleaning products and daily bathroom essentials away in an easily accessible box, and keep them neatly stored. Do not leave them out on the vanity, or cluttering the medicine cabinet.
Spend your Money Wisely
Now, with your bathroom clean and emptied, take a good look hard at it. Figure out what needs to be fixed or replaced, what should be fixed or replaced, and finally whatís fine as it is. This is how you prioritize your spending for the most part.† Is the sink leaking or the interior of the vanity moldy? Have bolts holding the toilet down rusted through or the rubber seal rotten? Are the shower tiles falling off or the showerhead dated and rusty? These are all issues that need to be dealt with before selling your home.
Decide on the total amount of money youíre willing to commit to your bathroom remodeling. Sixty percent of your budget should go to the things that need to be fixed or updated, as well as painting the bathroom a neutral color. Twenty percent of your budget should be things you would like to change, and minor inexpensive improvements that help accessorize the bathroom. This would be things like changing an outdated but still functional fixture, or toilet seat, or buying fresh towels or ornamental soap for display purposes. Finally the last twenty percent should be kept incase something major comes up during the necessary remodeling. No matter how simple the job, itís always possible for something to go wrong, or to find something wrong that needs serious repairs. If the ugly monster of hidden costs doesn't shown up by the end of your major projects, you can spend this on unnecessary but attractive design elements.
Canít Afford a Bathroom Remodel? The Team Edge Will Help
The Team Edge is a group of Maryland-based real estate professionals that handle home buying and selling across Maryland. Our team has access to the funds to buy any property, in any price range, in any condition. We can make selling your home easy and fast with a guaranteed price that can be delivered in a lump sum cash payment.
Call 443.840.7100 or†contact us online†to experience The Team Edge Difference today.
You can also follow The Team Edge on†Facebook,†Twitter,†Google+, and†LinkedIn†today!