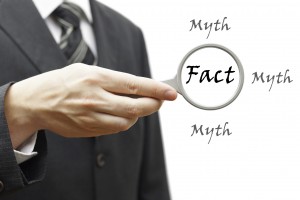 With an apparent wealth of information available on the internet, Maryland homeowners looking to sell a property for the first time can often drown in the deluge of conflicting advice and opinions. Selling your home is a huge financial decision, and here at The Team Edge we believe in keeping our clients as informed as possible. This week, weíre continuing our series on common real estate selling myths that Maryland homeowners should look out for.
Pass On The First Offer
Myth: Your first offer below asking price will always be absurdly low. Pass on the initial offer to get a sense of what people are willing to pay, and youíll be able to negotiate the price up with future bidders. You wonít need to worry as much either because after an initial offer has been made, interest in your property will shoot up dramatically.
Truth: While first offers can often be far below your asking price, thatís just part of the nature of real estate. Many Maryland homeowners will reject these offers out of hand only to find the coming weeks devoid of any additional offers. †Itís important to give your first offer serious consideration and work to negotiate a better price. You can circumvent this by finding a Maryland real estate company thatís willing to buy your property quickly and has access to significant funds.
An Open House is Essential
Myth: If you want to sell your Maryland home then youíve got to have an open house. Open houses significantly drum up interest because they flood your home with far more potential buyers, and more is always better, right?
Truth: Wrong. While open houses can drum up a lot of foot traffic, the vast majority of visitors will be purely window shopping. Without an easy way to separate the potentially serious from those who are just looking, open houses can become a waste of time and energy where your potential buyers are ignored amongst the torrent of window shoppers. Directly contacting a quality Maryland real estate company will put you immediately in touch with someone who has the capability to, and interest in, buying your house fast.
Call The Team Edge Today
At The Team Edge, weíre committed to giving you the best possible home-selling experience in Maryland or anywhere else. Call our 24/7 hotline today at 443-840-7100 or fill out our quick and easy online application†to get started on selling your Maryland property immediately. No matter how your property looks, The Team Edge is here with a fair price and fast service.
Call or†contact us online†to experience The Team Edge Difference today.
You can also follow The Team Edge on†Facebook,†Twitter,†Google+, and†LinkedIn†today!
Tags: Maryland Real Estate, myth, real estate, real estate experts, real estate tips