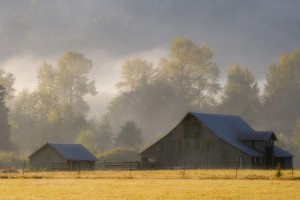 With the current economic climate selling your farm and land can be difficult. Problems like the need for repairs, your properties location, financial difficulties, and the lack of a market can make selling your farm and land a long slow, and financially devastating process. The Team Edge can help. We can buy your farm and land fast and for a fair price.
Needs Repairs
One of the things that can make selling your farm and land difficult is if it needs repair or maintenance. If youíre older and the farm has fallen into disrepair as youíve become less able to maintain it, it can be difficult to do the repairs yourself, and expensive to hire someone. Or, if youíve inherited your farm and land you might not know how to repair and maintain the property. And selling a vacant lot, particularly a rural one with a lot of overgrowth and no tending, can be very difficult. If youíre having trouble selling your farm and land because it needs repairs The Team Edge can help. Weíll buy your farm and land regardless of its condition, and give you a fair price for it.
Location
The location of your farm can make selling your farm and land difficult. There are many factors of location that can make your farm undesirable. For example, a farm thatís too far away from more urban areas can turn away potential buyers who are looking for a large plot of land, but arenít interested in actually farming. A farm too close to suburban sprawl can turn away someone whoís actually interested in farming, as they may be worried that the sprawl will soon roll over the farm. The placement of highways, distance from convenient shopping or markets, or how close your property is to water can all make a difference in whether it can be sold quickly and for a fair price. The Team Edge can if help if youíre having problems selling your home due to location. We buy homeís all over the state of Maryland.
Owe Money to Bank or Government
Money owed to the government from property tax or to the bank for a mortgage can make selling your farm and land a hassle. In the case of taxes, back taxes may result in a lien on your land or foreclosure of your house. Without the back taxes being paid it you canít transfer the title of your home .You can potentially negotiate a buyer to help pay part of the back taxes, but this can be difficult and a buyer might not be willing to do it. In the case of money owed on a mortgage, if the value of your home is less then the cost of a mortgage youíll need to sell the home in a short sale. And to do that you must first negotiate the short sale with the bank, which can be difficult. If financial difficulty is preventing you from selling your home, talk to The Team Edge. We have resources to help you and can help you with the process of negotiate with your bank.
No Market
The biggest problem when youíre selling your farm and land is that the market for farm properties is very small and select. Often farms will be passed down to children or inherited by other members of an extended family, this reduces the number of potential buyers as many farmers will already have their land. New farmers are rare and they donít represent a large stake in the real estate market, even though the government has started a program to encourage and train new farmers. If you canít find a buyer you canít sell, but donít worry, The Team Edge is always willing to buy your property quickly and for a fair price.
The Team Edge Can Help with Selling Your Farm and Land
If youíre selling your farm and land The Team Edge will buy it. The Team Edge buys properties all over Maryland regardless of their condition, location, and financial status. Our team of title agents, lawyers, realtors, investors, and contractors can make any sale happen.† Weíll buy your farm and land fast and for a fair price. At The Team Edge, weíre dedicated to providing you with the best possible home-selling experience in the fine state of Maryland. Call our 24/7 hotline today at 443-840-7100 or fill out our quick and easy online application to get started on selling your farm and land immediately. No matter how your property looks, The Team Edge is here with a fair price and fast service.
Call or contact us online to experience The Team Edge Difference today.
You can also follow The Team Edge on Facebook, Twitter, Google+, and LinkedIn today!
Tags: difficulties selling property, selling your farm, selling your land, we buy fast